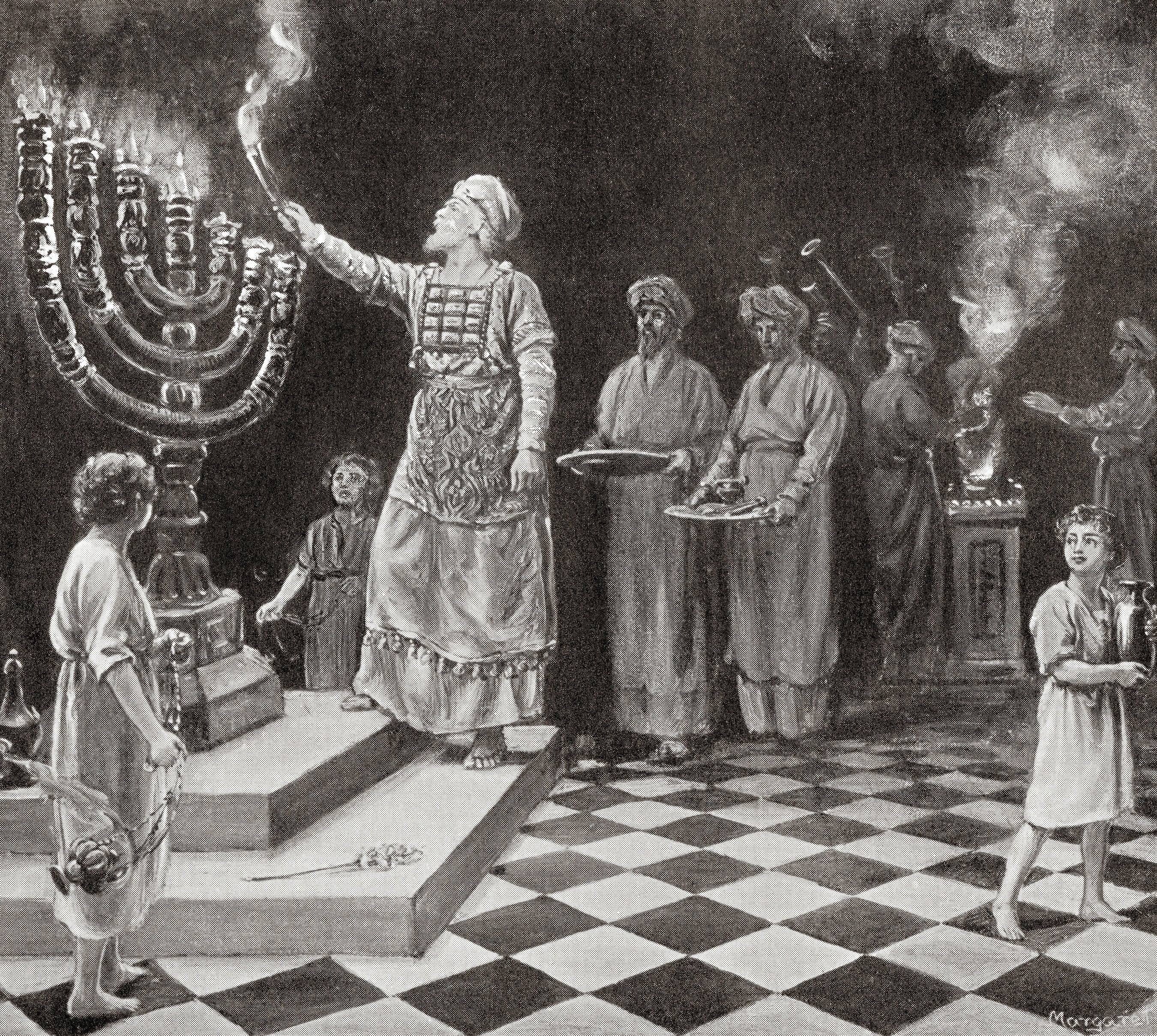 The Menorah
While we often associate the menorah with Chanukah, the candelabras' history is much deeper and goes back much further than the annual holiday. Menorah, or "lamp stand" in Hebrew, predates the story of Chanukah by some thousands of years, existing as an important symbol of the Jewish people outside of our favorite festival. 
In the 13th century BCE, after the Jews fled Egypt and were left to wander in the desert, they set up a tabernacle to serve as a traveling synagogue of sorts until a permanent temple could be built in Jerusalem. The tabernacle was illuminated with none other than a seven-branch menorah. 
At the time, the branches of this menorah corresponded to each of the five hypothesized planets: Mercury, Venus, Mars, Jupiter, and Saturn, as well as the moon and the sun, which was considered the central body of the planetary system by Jewish historian Philo of Alexandria in the 1st century𑁋eons before Nicolaus Copernicus's heliocentric theory of planets "debuted" in the 16th century CE. 
Fast forward many hundreds of years, and the menorah can be found on everything from synagogue floors, to ancient coins and currency. It's depicted in art and on murals, on ancient jars and Judaica, even on jewelry. In 1967, archaeologists excavating in the Old City of Jerusalem's Jewish Quarter found the carved image of a menorah on the wall of a mansion they believed belonged to wealthy Jews in the 1st century CE.
It's during the Talmudic period that an eight-branch candelabra designed to celebrate Chanukah first emerged in Italy, a sister lamp to the original. In the 13th century, just before the Spanish Inquisition, a shamash was added to what we now recognize as the nine-branched Chanukiah. 
From the days in the Sinai desert, to 1st century Jerusalem, to the emergence of the Chanukiah in the Talmudic period, to its use as the official emblem of The State of Israel, the menorah is one of the oldest continuously used symbols in the Western world.