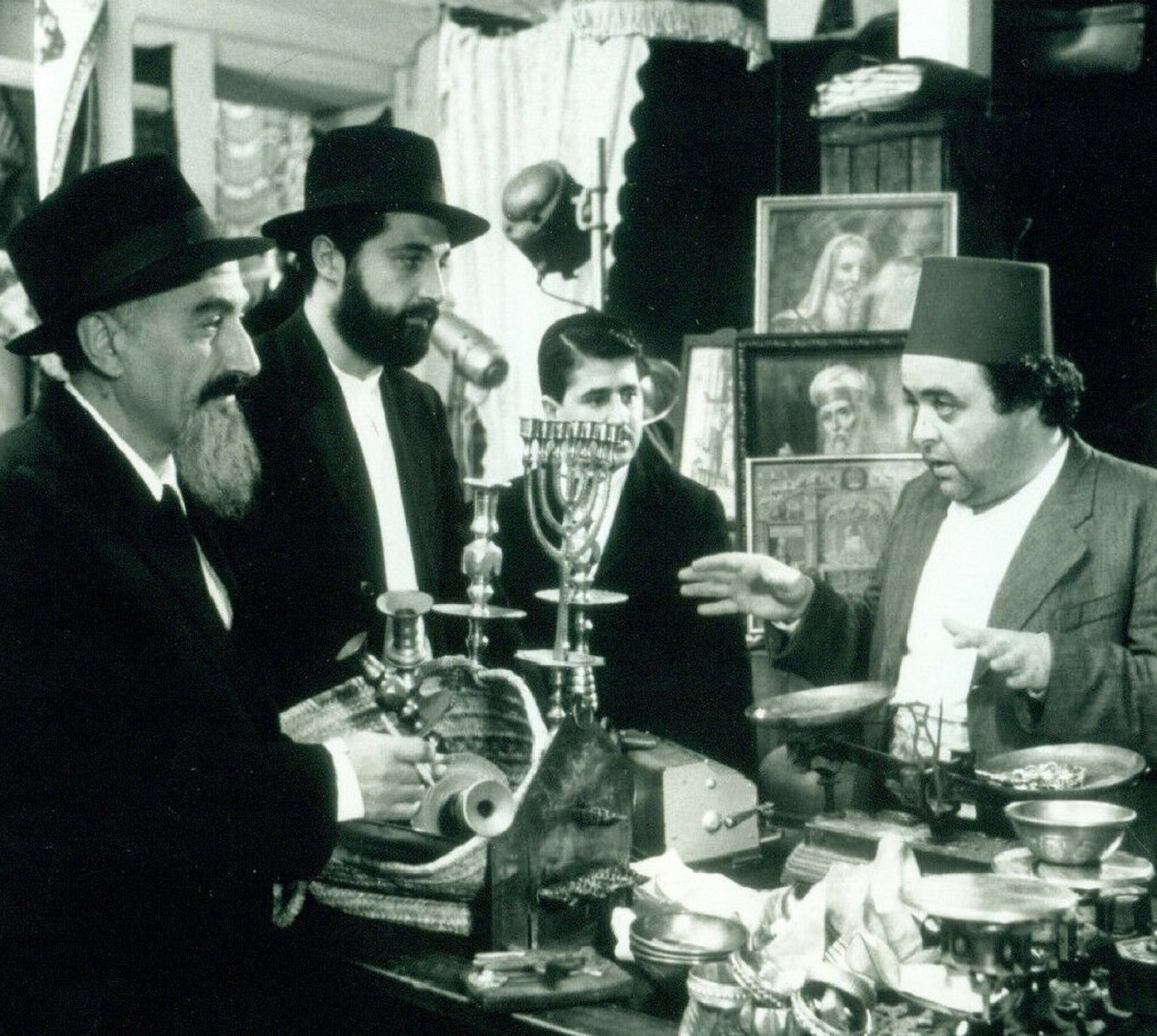 A Brief History of Judaica
Judaica refers to any Jewish cultural object used for a ritual purpose, be it writing, art or a religious item. A thousand year old Torah behind glass at a synagogue is Judaica; so is a mezuzah you carve and paint yourself to see on your doorpost every day. 
Jews have always incorporated elements of Judaica into their home practices, from the days of the Old Testament to today. Passover Judaica, like Seder plates, had special significance in early Judaism, as the holiday and its ritual objects represented an end to slavery and the beginning of Jews taking charge of their destiny.
Over time, Judaica adapted to fit the needs of the Jewish people. Rituals transformed from group worship in sacred spaces, to observances you could take with you wherever you settled. As the diaspora spread Jews to Europe, Africa, Asia and beyond, distinct regional styles of Judaica began to develop. Sephardic pointers and spice jars in Tunisia and Morocco included ornate silver and gold engravings and hamsas. Egyptian and Indian Torah covers reflected the regions' distinct architecture. Jews in early modern Europe, often banned from guilds, formed their own workshops for making ritual objects for their community. European artisans painted their Judaica; it's where the blue, white and silver color palettes seen today began to gain popularity.
Skipping ahead many centuries: in the 20th century, Jews relocated in mass numbers due to persecution, pogroms and the Holocaust. As Jews fled their homes, sometimes carrying a single bag, they packed the Judaica that had been handed down through generations (or sent these items abroad for safety when the destruction of their spaces and homes began). Judaica became more important than ever—these functional family heirlooms meant they could still practice time-honored rituals and could connect them to homelands they had said goodbye to. In ethnic ghettos, displaced person camps, and eventually new homes in Jewish enclaves, families gathered around the table with ritual objects for tradition and comfort.
Since Judaica is a reflection of culture and history, it's also ever-changing. Judaica can be luxurious or practical, sharp and silver, experimental, or even Bauhaus. In the 1980s, a group of women added Miriam's Cup to Passover Judaica—a goblet filled with water to reflect the contribution of Miriam and other women to Jewish heritage. 
Today, Judaica still has the same purpose as it did thousands of years ago - ritual objects to observe Jewish tradition and preserve our culture. As the Jewish writer, Ahad Ha'am once said, "More than the Jewish people have kept Shabbat, Shabbat has kept the Jews." L'Chaim.